Lunch with a Leader: SHERRY LANSING
Conversations about Governance, Policy, and Leadership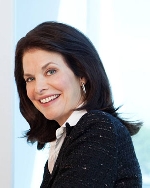 Tuesday, April 21, 2015
Noon to 1:30pm
University Park Campus
Widney Alumni House 
Sherry Lansing is known for her career in the film industry where she became the first woman to head a major studio.  Before her career as a film executive, Lansing spent four years teaching high school English and math at public schools throughout the Los Angeles area. This experience led her to secure the place of education on her Foundation's slate of projects.  
The Sherry Lansing Foundation is dedicated to cancer research, public education and midlife career opportunities such as the EnCorps STEM Teachers Program, founded to retrain retirees from the technology sector to serve as California public school science and math teachers, and PrimeTime LAUSD, a partnership with the Los Angeles Unified School District, designed to engage retirees in improving the state of public education through targeted volunteerism. 
Join us as we talk with this industry and foundation leader.
Lunch with a Leader provides students, faculty, and members of the public the opportunity to hear ideas from local, state, and national leaders, share their own ideas, and gain inspiration for effective governance in a more intimate and informal setting.