PIPE* Workshop: Nicolas Duquette, USC
October 23, 2018 @ 12:00 pm

-

1:30 pm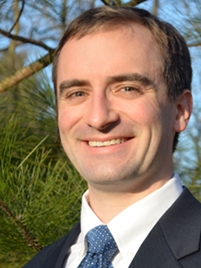 Nicolas Duquette is an assistant professor at the USC Sol Price School of Public Policy.  He completed his PhD in economics from the University of Michigan in 2014. Duquette's research is in public finance and economic history, with particular interest in the historical development of taxation and spending policy and the private nonprofit sector.
Inequality, Social Distance, and Giving
This paper demonstrates that economic inequality has a negative, causal effect on prosocial behavior, specifically, charitable giving. Standard theories predict that greater inequality increases giving, though income tax return data suggest the opposite may be true. We develop a new theory which, incorporating insights from behavioral eco- nomics and social psychology, predicts when greater inequality will lower charitable giving. We test the theory in an experiment on donations to a real-world charity. By randomizing the income distribution, we identify the effect of inequality on giving behavior. Consistent with our model, heightened inequality causes total giving to fall. Policy agendas that rely on charitable giving and other voluntary, prosocial behaviors to mitigate income and wealth inequality are likely to fail.