PIPE* Workshop: Nicolas Napolio, USC
March 26, 2019 @ 12:00 pm

-

1:30 pm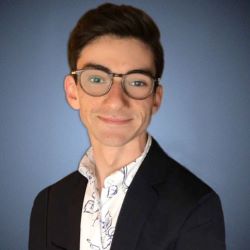 "Implementing Particularism: Bureaucracy and the Distribution of Federal Grants"
Under what conditions do bureaucrats implement policy on behalf of the President? Do ideology and politicization condition agency implementation of presidential particularism with respect to the distribution of federal grants? I develop a novel theory of the implementation of presidential policy preferences that explicitly considers the mechanism by which the President may pursue their policy goals. Using an original dataset of federal grants at the agency level, I find that agencies ideologically proximate to the President engage in particularism at much higher rates than those ideologically distant; and I find that non-politicized agencies engage in particularism more than politicized ones.
Nicholas G. Napolio is a Ph.D. student in political science at the University of Southern California. He is broadly interested in political institutions, bureaucracy, and intergovernmental relations. Specifically, he studies the political ramifications of institutional structures and procedures, and how the vertically and horizontally fragmented American political system enables or constrains elite behavior.
Must register to attend; space limited.  
If ticket is sold-out, add yourself to the waitlist.  You will be contacted.
*Political Institutions and Political Economy