USC Price Faculty Book Launch Celebration for ANNETTE KIM & WILLIAM RESH
April 28, 2016 @ 3:00 pm

-

5:00 pm
YOU ARE
Cordially Invited
TO A USC PRICE SCHOOL FACULTY BOOK CELEBRATION
for
  ANNETTE M. KIM & WILLIAM G. RESH
Annette and Bill will discuss their recently released
and highly rated books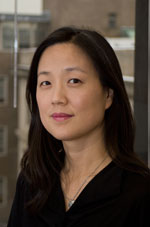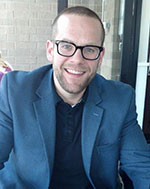 Rethinking the Administrative Presidency Trust, Intellectual Capital, and Appointee-Careerist Relations in the George W. Bush Administration.  Relying on data drawn from surveys and interviews, Resh rigorously analyzes the argument that presidents typically start from a premise of distrust when they attempt to control federal agencies. 
"Scholars will find Resh's analysis illuminating, and practitioners will find his insights constructive." — James P. Pfiffner, George Mason University, author of The Managerial Presidency
With Sidewalk City, Annette Miae Kim provides the first multidisciplinary case study of sidewalks in a distinctive geographical area. She focuses on Ho Chi Minh City, Vietnam, a rapidly growing and evolving city that throughout its history, her multicultural residents have built up alternative legitimacies and norms about how the sidewalk should be used.
"Kim has produced a new conceptual and representational paradigm. Both scholarly and readable, Sidewalk City should interest anyone who thinks about cities, public spaces, and people." — Margaret Crawford, UC Berkeley
Both books will be available for purchase and signing
Please join us Thursday, April 28th 
from 3-5pm in RGL 308 
to celebrate our faculty and their recent book releases!