The Dennis F. and Brooks Holt Distinguished Lecture Series
In 2012, the Bedrosian Center became a partner in delivering programming associated with the Holt Lecture, a speaker's series established by longtime Price School board of councilors member Dennis Holt (founding chairman and CEO of USIM) and his wife, Brooks. The Bedrosian Center has expanded the Holt program by inviting prominent practitioners, influential policy makers, and visiting scholars, who come to USC to give lectures, meet with students, faculty members, and deans, to discuss issues, curricula, and research regarding communication and public policy.
---
The Holt Lecture :
Where Policy Hits the Pavement, Storytelling in a Disconnected Age

Featuring Soledad O'Brien
October 14, 2019 | 5pm | Town & Gown @ USC
How narrative can shape a better understanding of today's big issues.
Soledad O'Brien is an award-winning journalist, speaker, author and philanthropist. She is the CEO of Starfish Media Group, a multi-platform media production company dedicated to telling empowering and authentic stories on range of social issues (Matter of Fact.tv).

---
The Holt Lecture featuring Gretchen Carlson
March 21, 2018 
Empowering Women in the Workplace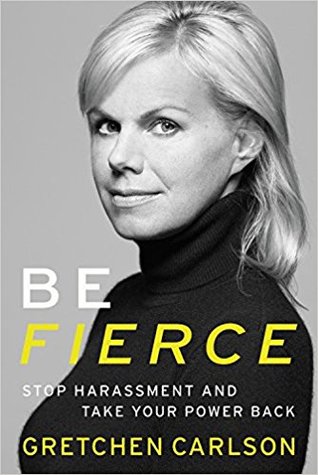 The 2018 Holt Lecture featured a conversation with Gretchen Carlson, formerly of Fox News, and Professor Lisa Schweitzer. Carlson helped change the cultural conversation around sexual harassment in the workplace when she filed and won a lawsuit against the then-chairman of Fox News, Roger Ailes, for sexual harassment. Since that time, she has "walked off the set" and began a new fight to change how we all think and behave in a modern work environment.
"Sexual harassment is apolitical. When somebody harasses you, they don't ask you what political party you're in before they do it, and this is why we should all care. And this is why human decency supersedes any political policy," said Carlson to the Washington Post in October 2017.
#theholtlecture #USC #genderequality #BeFierceBook #TimesUp
---
Gretchen Carlson, named one of TIME magazine's 100 most influential people in the world for 2017, is one of the nation's most successful and recognized news anchors and a tireless advocate for female empowerment. She's also graced the cover of TIME and Good Housekeeping magazines and is a marquee columnist for Time's Motto. Since making the decision to speak up against sexual harassment, she sparked an international conversation about the pervasiveness of the issue and in doing so discovered every woman has a story.
Lisa Schweitzer is a Professor at the USC Sol Price School of Public Policy. She specializes in urban studies, and, in particular, analyses of social justice, environment and transport. Her work has appeared in multiple popular and scholarly outlets, and her research has been funded by the National Science Foundation and the National Institute of Health. She maintains a blog about sustainable urbanism at www.lisaschweitzer.com.
About Be Fierce:
When Gretchen Carlson made the decision to "walk off the set" and speak up about sexual harassment in the workplace, she jumped off a cliff by herself, but it led to a new calling: empowering women to reclaim their power against any injustice.
After the former Miss America, mother of two, and star news anchor stood up and spoke out, women all over the world joined the movement and began to take back their lives, careers, and dignity. Gretchen became the voice for the voiceless. BE FIERCE shares Gretchen's experience and powerful stories from the thousands of women who have reached out to her who refuse to submit to intimidation of any kind. Gretchen will also share the wisdom and research of lawyers, psychologists, and other experts helping to confront this problem and advance what has become an international conversation about women refusing to shut up and sit down.
---
Journalism, Accountability, Power
Frederick J. Ryan, Jr., founder of POLITICO, CEO at The Washington Post (and USC Trustee!)
Held April 19, 2017
Dean Knott and the Price School welcomed Frederick J. Ryan, Jr. on April 19th as he addressed Journalism, Accountability, Power as The Dennis F. and Brooks Holt Distinguished Lecturer for 2017.
Ryan spoke to the role of the Fourth Estate in our democracy and how journalism plays a pivotal role in holding elected leaders accountable to the public. He previously served at the President and COO of Allbritton Communications Company and Founding CEO and President of POLITICO.  He was the Chief of Staff for President Ronald Reagan (1989–1995), and currently serves as the Chairman of the Board of Trustees for the Ronald Reagan Presidential Foundation. Ryan is a Trustee at the University of Southern California (Fight on!).
This is a man who knows a thing or two about communication and policy. We were pleased to have Fred Ryan for the 2017 Holt Lecture.
Following Ryan's keynote was a conversation with Raphael Bostic, the Chair of the Department of Governance, Management and the Policy Process, followed by a Q&A with the audience.
View photos of the event here.
View the full video here.
Read about the event here.
---
Dana Perino on Politics
[youtube https://www.youtube.com/watch?v=em14FXPQx7Q]
October 29, 2015
From her years as press secretary for President George W. Bush (the first Republican woman to hold the position) to her daily debates with colleagues as co-host of Fox News' hit show The Five, Dana Perino has always had a knack for knowing what to say and how best to say it. And the Good News Is… is not only a political book, but also part memoir and part lessons and advice from her unusual road from a Wyoming ranch to the White House and her nontraditional path to her post-White House career.
View photos of the event here.
View the full video here.
Read about the event here.
---
A Conversation with LeVar Burton
January 28, 2015
LeVar Burton launched his acting career while still a student at USC. Cast in the groundbreaking role of Kunta Kinte in the landmark television series "Roots," he found further global acclaim as Geordi La Forge in the iconic TV show and films "Star Trek: The Next Generation." But his role as host and executive producer of the beloved PBS children's series "Reading Rainbow" is what he's most proud of.
Committed to improving children's education through innovative uses of storytelling, in 2012 Burton launched RRKidz, a digital educational publishing company business partner Mark Wolfe. Reading Rainbow was reimagined to combine technology with the goal of inspiring a new generation of children to love reading and it is now the number one educational app on iTunes and recipient of numerous awards.
Recently, Burton turned to Kickstarter to bring Reading Rainbow to "Every Child, Everywhere" — especially to classrooms in need. The campaign met its goal of raising $1 million in less than 11 hours, and became the most popular Kickstarter campaign ever with over 105,000 backers and a final tally of $6.4 million.
We spoke with Burton about education, technology and public policy.
Read about the event here.
View more photos here.
---
NATE SILVER: Baseball and Politics are Data Driven
September 20, 2013
Nate Silver, has become today's leading statistician through his innovative analyses of political polling. He first gained national attention during the 2008 presidential election, when he correctly predicted the results of the primaries and the presidential winner in 49 states. Nate runs the awardwinning political website FiveThirtyEight.com and his book, The Signal and The Noise: Why Most Predictions Fail — But Some Don't, is a tour of modern prediction science, uncovering a surprising connection among humility, uncertainty and good results.
Silver joined ESPN, in a multifaceted role that includes coverage of sports, economics, culture, science and technology on ESPN's website. FiveThirtyEight.com will continue to provide data-driven coverage of politics, including election forecasts.
Read about the event here.
View more photos here.
---
An Evening with Robert Caro
February 13, 2013
The Bedrosian Center and Holt hosted an evening with Robert Caro, the celebrated journalist and LBJ biographer on February 13, 2013. In the past, the program has featured political commentator, George Will, former chairman and CEO of Sony Pictures, Peter Guber and Craig Calhoun, president of the Social Sciences Research Council. The Holt program envisions inviting prominent practitioners, influential policy makers, and visiting scholars, who come to USC to give lectures, meet with students, faculty members, and deans, to discuss issues, curricula, and research regarding communication and public policy.