Vanishing Public Administration: Prof. JAMES L. PERRY
March 31, 2015 @ 2:30 pm

-

3:45 pm
Professor James L. Perry
Distinguished Professor and Chancellor's Professor of Public and Environmental Affairs,
Indiana University, Bloomington;
Editor-in-Chief of Public Administration Review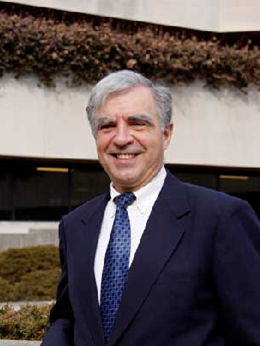 Vanishing Public Administration:
What Does it Mean and What Should We Do About It?
Through the Governance Salons, the Price School hosts faculty to explore issues relating to effective governance and public management.
James L. Perry is Distinguished Professor and Chancellor's Professor of Public and Environmental Affairs at Indiana University, Bloomington, and the World Class University Distinguished Professor at Yonsei University, Seoul, South Korea. He currently serves as Editor-in-Chief of Public Administration Review.  In his talk he will raise a number of questions, including "Have we lost our capacity to do the business of government? Are we no longer capable of executing our public policies? My presentation seeks to illuminate the question: Is public administration vanishing?"  
Drawing upon research and forty years experience in public administration research, Perry will also draw from his special vantage point as Editor in Chief of Public Administration Review, now in its 75th year of publication.
Dr. Perry's talk will be followed by a wine and cheese reception.