Mayor Garcetti: the real deal on veterans' issues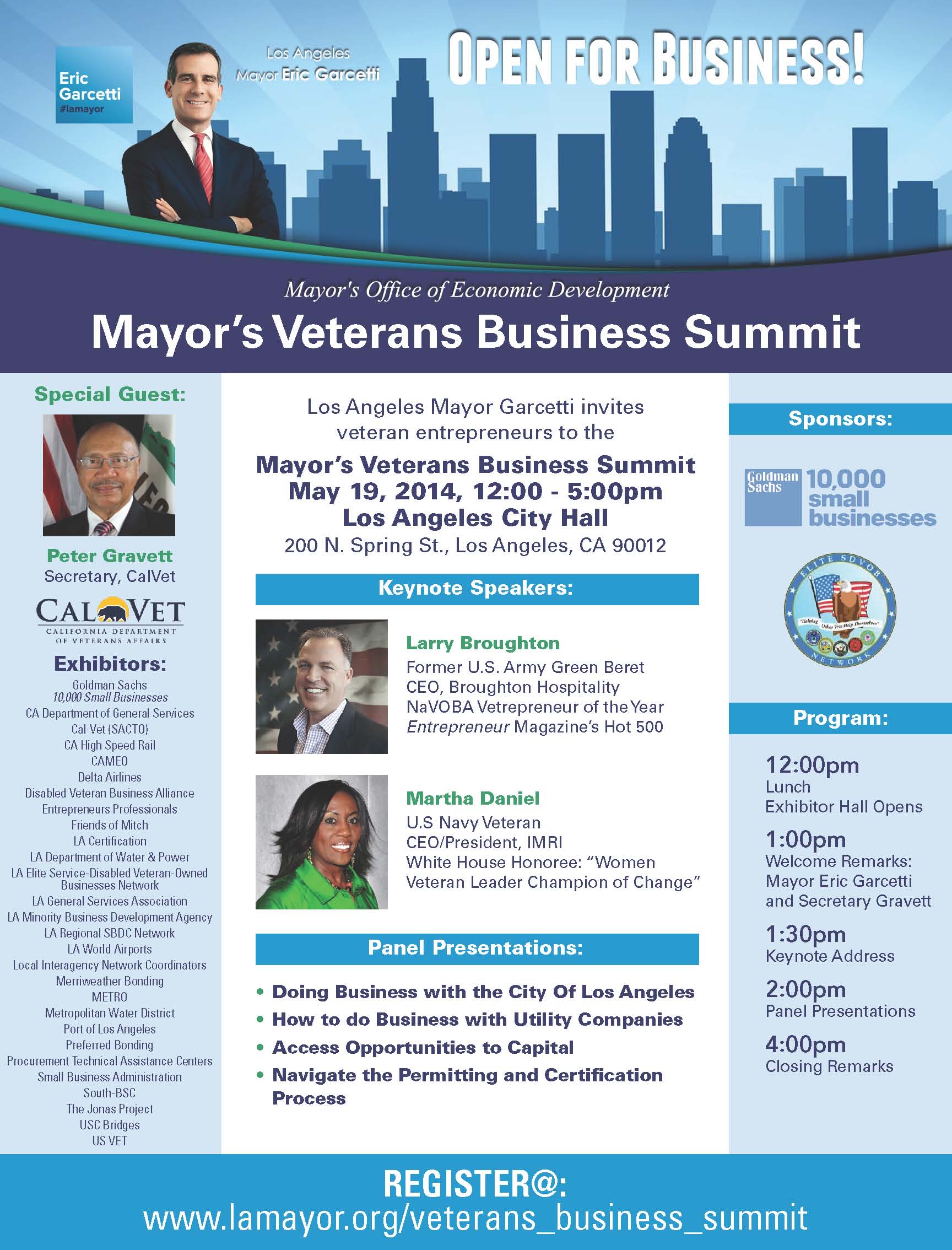 by Eduardo Tinoco
Los Angeles Mayor Eric Garcetti appears to be the real deal.  I am talking about his administration's dedication to Veterans, military families and their well-being.  As a Veteran, our 42nd Mayor is truly leading the way in providing opportunities to all who served in our Nation's military.
Earlier this year, Mayor Garcetti announced the appointment of four distinguished Veterans to serve as members of the Mayor's Military Veteran Advisory Council who along with three City Council appointees make up the advisory group that will provide the Mayor and City Council important views on issues affecting the Los Angeles veteran community.
The establishment of the website, www.lamayor.org/vets , where information is available for veterans and users to learn about some of the resources (housing, employment, mental health and medical services) that are available, is an information portal through the Mayor's Office of Veterans Affairs.
This week, the Mayor's Veterans Business Summit was held at City Hall.  The event's special guest was California Department of Veterans Affairs, and member of the Bedrosian Board of Advisors, Peter James Gravett.  The event, sponsored by Goldman Sachs 10,000 small business brought together a variety of exhibitors available to provide all in attendance with answers to questions on starting a business, financing, and a wide variety of services for veteran entrepreneurs.
At the Business Summit, Mayor Garcetti spoke of the "one team" concept.  His actions this year, on behalf of Veterans, is a strong indication of his "one team" and what it signifies: a better Los Angeles.
Eduardo Tinoco is currently Associate Dean of Public Services at USC Libraries.