PIPE Workshop: Janna King, USC
April 9, 2019 @ 12:00 pm

-

1:30 pm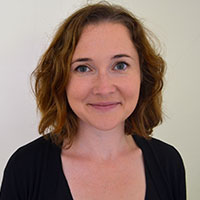 Bureaucratic Agency Problems and Legislative Oversight (co-authored with Abby K. Wood, USC Gould and Sean Gailmard, UC Berkeley)
This paper empirically analyzes legislative oversight of bureaucracy in the US as a means to mitigate agency problems that units of Congress face with the bureaucracy. We develop a principal-agent model of oversight, and distill three implications about



(i) policy conflict between the principal and 

agent,


(ii) the level of activity of the agent for a given level of policy conflict, and


(iii) the internal disagreement among multiple principals.


Each of these variables is predicted to positively affect oversight levels in Congress.

We test these implications in a newly constructed panel dataset of on-the-record legislative oversight hearings by committees in the U.S. Senate and House of Representatives. 

Janna King is an assistant professor of Public Policy at the USC Sol Price School of Public Policy. Her scholarship and teaching focus on political institutions and the policy process, with an emphasis on executive and legislative branch politics. She has a special interest in the challenge of keeping national, state, and regional policies sensitive to local conditions and needs. Her current work includes studies of the intra-executive branch politics of rulemaking, political oversight by congressional committees, and the revolving door.
Professor King holds a Ph.D. in political science from the University of California, Berkeley, an M.P.P. from the Harvard Kennedy School, and a B.A. in political science from Kalamazoo College.